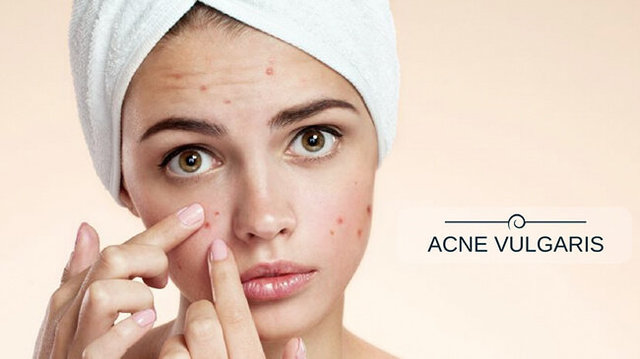 Acne Vulgaris is another term for common acne. Most people in their lives might have suffered from Acne Vulgaris. It is a chronic disease that occurs when hair follicles get clogged with dead skin cells and oil from the skin. It can be seen on the face, neck, back, chest, etc. Three out of every four people between 11 to 30 years of age get affected by it. The condition is not serious, but it may leave scars on the skin.
Its symptoms generally include blackheads, whiteheads, small red bumps, pimples, etc. It may be mild in some cases with some blemishes and severe in other cases and is caused by the increased oil production, clogged hair follicles, bacteria, etc. There are certain factors like hormones, certain medications, and diet that may worsen the condition.
The treatment for acne vulgaris shouldn't be ignored and a dermatologist should be consulted at the right time. It may depend on your age, the type and severity of your acne, and the persistence of the treatment. The treatment may involve Salicylic acid and azelaic acid, Chemical peels, Dapnose, Lasers, photodynamic therapy, Steroid injection, etc, and will vary according to the type of acne and skin condition.
We commit results and prove them right