Skin & Hair Treatments in Delhi @Dermamiracle
Avail upto 30% off on all Procedures
Avail the expert treatments for Hair Transplant, Laser Hair Removal, Cosmetic Dermatology, and many more
Why Choose Derma Miracle- Skin & Hair Clinic in Delhi
Why Choose Derma Miracle- Skin & Hair Clinic in Delhi
Derma Miracle is a well-known Skin & Hair Clinic in Delhi, founded by Dr Navnit Haror – Gold Medalist In Dermatology. We provide safe & proven treatments for various problems such as acne & scars, tattoo, psoriasis, skin tag, Moles, warts, eczema, vitiligo (leucoderma white patches), melasma, pigmentation, skin whitening & lightening, dark circles, open pores, rosacea, face-lifting, anti-ageing, fungal infections, dermatitis, lichen planus, hair fall & Hair loss etc.
Dr. Navnit Haror
Gold Medalist Dermatologist
Founder & Director
Board Certified Dermatologist and Hair Transplant surgeon by DMC and MCI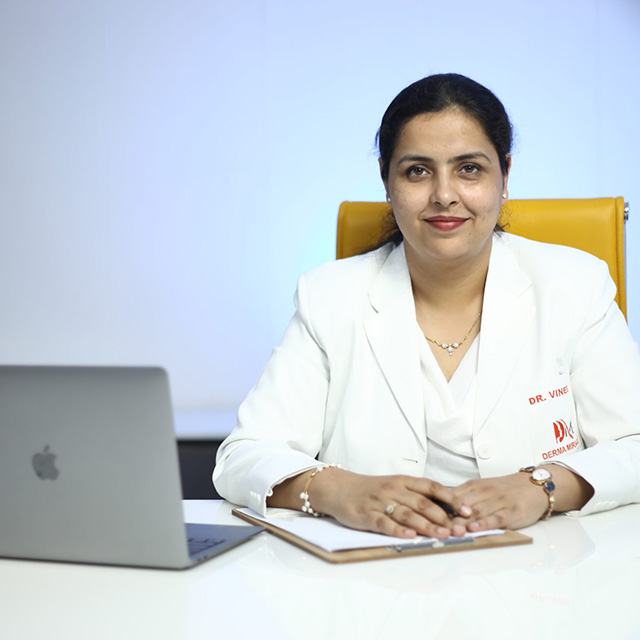 Dr. Vineeta Pathak
MBBS, MD, PGDCC
Consultant Cosmetologist, Hair Transplant Surgeon, and Aesthetic surgeon
I am taking some skin-brightening facials; the results are fantastic, even from the first sitting. Recommended to my mom, who is also in love with the treatments. She is taking anti-aging facials with excellent results on her wrinkles and dullness. I will suggest it to everyone. Best skin centre in Delhi
Derma miracle is the best dermatology centre in Delhi. I have taken almost all the services. Recommended. I am so happy with my skin glow treatments. My skin is glowing, and I love the results. Dr Navnit is the best dermatologist. Must visit for any concerns.
I had hair fall problems recently, but after visiting Derma Miracle, I could find a solution for my problem.
I am happy that within 3 GFC sessions itself, I could find a good result.
The doctors and staffs are very much friendly and helpful.
I am happy that I took a treatment from Derma Miracle.