Hair Transplant surgery can help you get back the hair that has been lost due to aging or alopecia. It's an easy procedure if performed by highly qualified surgeons. Derma Miracle is the best hair transplant clinic in Delhi and offers excellent service to it's patients and does the best hair transplant in delhi. The quality of care here is unparalleled, and you can rest assured that your investment into this treatment will not go unnoticed!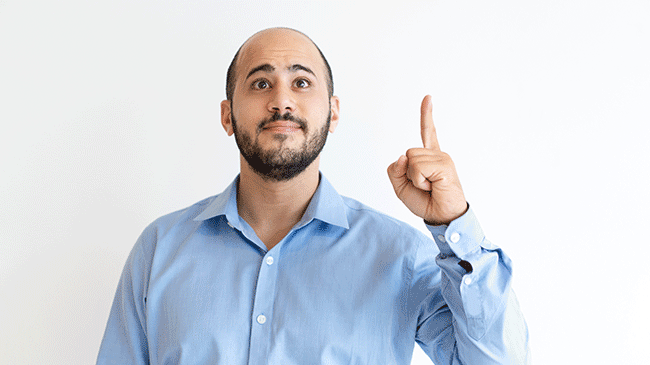 Would you like to know Hair Transplant Cost in Delhi?
Hair transplantation is the most effective way to cover up thinning or bald patches on your scalp. It involves moving hair follicles from one area of the scalp to another. Hair loss can be a devastating problem for many people. The most commonly performed hair restoration surgery is FUE, which stands for follicular unit extraction. Hair transplantation has an amazing effect on the appearance, reduces psychological discomfort and boosts self-confidence!
We commit results and prove them right
Eligibility for hair transplant?
Hair loss can be a major issue for both men and women. If you are experiencing thinning or balding, it is important that we find out the cause so we know what steps need to be taken next! The eligibility process typically includes checking your medical history as well psychological test results in order determine if hair transplants would work best with your unique situation. Any individual with an intact scalp and good donor area can receive this procedure, which has been proven to be extremely effective in helping many people get the look they desire!
Some people are not good candidates for hair loss treatment because they have thinning or losing patches in the back of their head (donor area). People with high blood pressure, clotting problems or tendency for scarring are at a high risk of complications during & after surgery.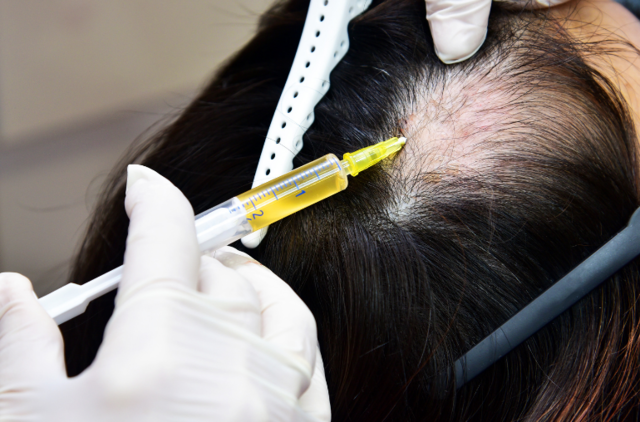 Types of Hair Transplant treatment
Hair transplantation is a procedure where doctors extract grafts from one area of your scalp and place it in another. There are two ways that this can be done:
Follicular unit transplantation (FUT) is a procedure in which hair-bearing scalp tissue from the back of your head can be harvested and then individual follicles cut. These precious pieces will eventually grow into full heads and then be transplanted into another region.
Benefits of Hair Transplant
Hair transplantation has become one of the most popular cosmetic procedures in recent years. The primary reason for this is that it provides long-lasting results, with no side effects, has the following benefits: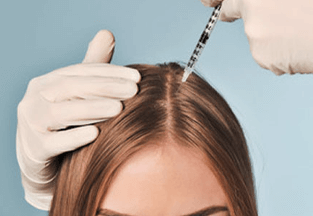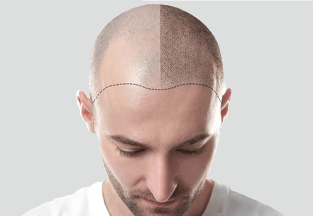 Being one of the main methods of treatment for hair loss, hair issues like alopecia and baldness, among other issues, a hair transplant surgery in Delhi has been rapidly gaining popularity amongst people. Some of the factors that affect the hair transplant cost in Delhi include the area and extent of baldness, the number of grafts used for the hair transplant, the type of hair transplant, and the techniques used for graft extraction.
Typically, The hair transplant cost ranges from INR 40,000 to INR 2,00,000. This hair transplant price in Delhi includes the average cost of every single hair graft as well.
Best Hair Transplant In Delhi
Delhi is a wonderful city globally-renowned for its social, cultural, and natural appeal. As the capital of India, all types of facilities are available in Delhi including globally-reputable medical facilities. The demand for hair transplantation has increased in recent times as more people take a keen interest in improving their appearance and aesthetic appeal and Delhi has adjusted to accommodate more hair transplantation centers as well.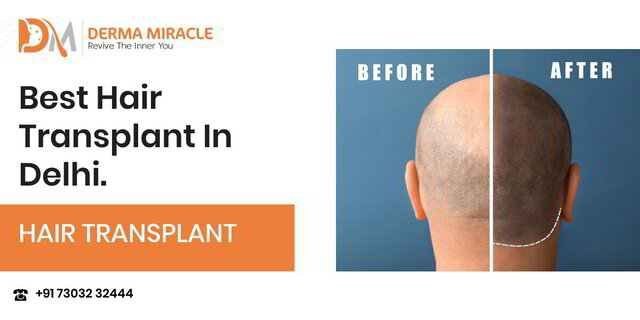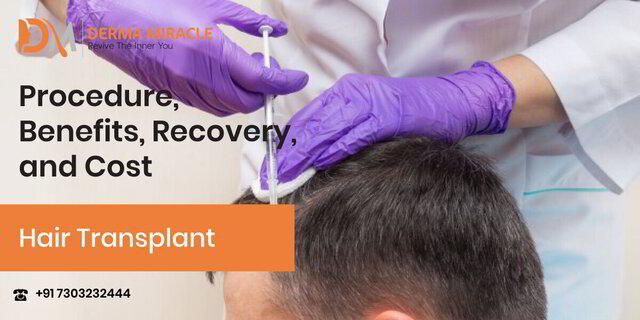 Hair Transplant: Procedure, Benefits, Recovery, and Cost
According to studies, losing 50-100 hair every day is normal. But, if you have been experiencing incessant hair fall with no control, you need to look into it. There are men and women who showcase signs of premature balding in their early 20s. Hair transplant is often the most effective form of treatment to cover balding patches on the scalp and thinning hair.
Concerns To Know When You Plan Your Hair Transplant in Delhi
There are a lot of concerns to know when you plan your hair transplant. You should solve all queries to the doctors before you receive any cosmetic treatments which include hair transplants also. We have compiled a list of ten common concerns one should know before a hair transplant.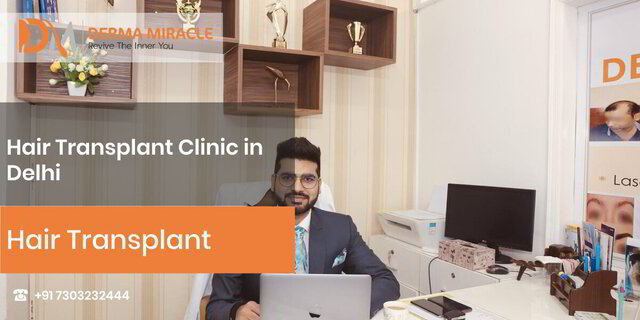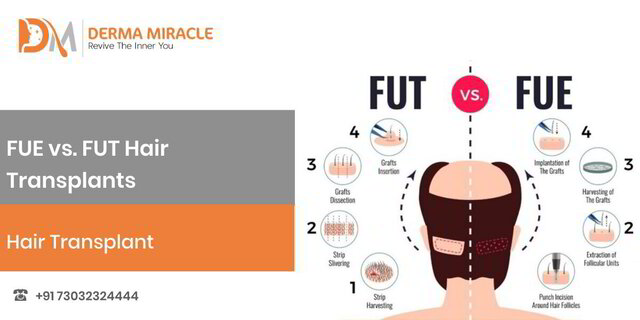 FUE vs. FUT Hair Transplants
In the earlier times, there was no awareness of hair restoration but as the technology advanced and the research processes improved, it became possible to restore the natural hair of a person which can grow thicker and stronger.
How to Take Care of the Donor Area After Hair Transplant
Whether you have just received a hair transplant, are considering getting one, or know someone who is doing either of the two, you're portably wondering, what happens after the transplant? How does one go about taking care of the donor hair area after a hair transplant? Well, we did the research for you! There are six primary things to consider during the recovery phase, let's break them down!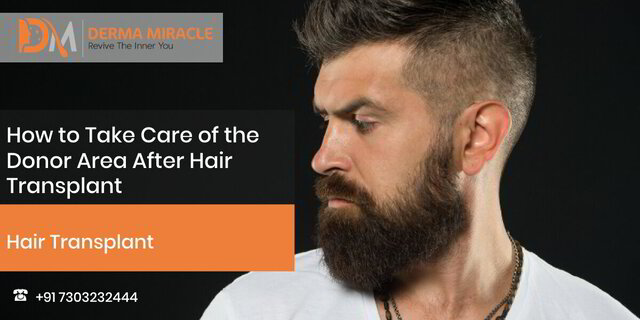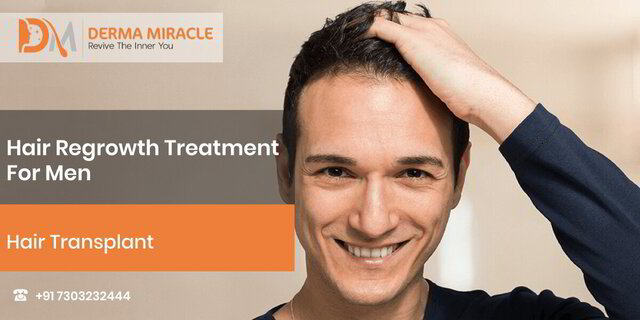 Hair Regrowth Treatment for Men
Many men suffer from hair loss. Although androgenetic alopecia or male pattern baldness is the cause of most hair loss in men, there are many reasons why a man may experience hair loss. With age, it is not always possible to stop hair loss. But some treatments and remedies can slow this process down.
Hair Doctor Near Me for Hair Treatment in South Delhi
Are you looking for the Top Hair Dermatologist in South Delhi? then visit Derma Miracle which is the Best Dermatology Clinic and specializes in hair transplantation and skincare. Dr. Navnit Haror is one of the Best Hair Specialists in Delhi. He is certified as a Dermatologist in Delhi and a hair transplant surgeon by the Delhi Medical Council (DMC) and the Medical Council of India (MCI). Dr. Navnit Haror is a gold medalist in dermatology who specializes in the diagnosis and treatment of all skin, hair, nail, and aging issues. If you live in South Delhi then type a Hair Dermatologist near me on Google. You will get our clinic website in the search result page.
Best Hair Transplant Near Me
Derma Miracle offers the Best Hair Transplantation in Delhi which is the most effective approach to concealing bald patches or thinning hair on the head. Hair follicles are moved from one area of the scalp to another. For many people, hair loss is a heartbreaking affliction. FUE, which stands for follicular unit extraction, is the most frequent hair restoration procedure. Hair transplantation improves one's look, alleviates psychological distress, and enhances self-confidence! So don't waste time, just look for the best hair clinic near you.
We offer a variety of Hair Transplants For Women/Men, including Ultra Receptive Hair Transplantation (URHT), Bio FUE Hair Transplantation, Direct Hair Transplantation, Beard, and Mustache Transplantation, Eyebrow Transplantation, FUT, and Giga Session Hair Transplantation. If you are looking for the Best Hair Transplant in Delhi, then you can visit our clinic & discuss treatment & Hair Transplant Costs in Delhi. We also offer hair replacement in South Delhi & laser hair transplants in Delhi.
Ultra Receptive Hair Transplantation (URHT)
Ultra Receptive Hair Transplant (URHT) is a more advanced version of Follicular Unit Extraction (FUE), with the best-predicted graft survival rate and the lowest transection rate of any hair restoration surgery.
The Ultra Receptive Hair Transplant method increases the quality, survival, and rate of FUE grafts by reducing the time hair grafts are out of the body and improving patient comfort. We are the Best Hair Treatment Doctor Near Me in South Delhi.
Direct Hair Transplantation
We provide the best hair doctor and the most advanced hair transplantation procedure is direct hair transplantation. Simply Google "Best Hair Specialist Doctor Near me" and you'll find Derma Miracle at the top of the list for the Best Hair Transplant Services. Direct hair transplantation is the primary distinction between this procedure and FUE is the manner of insertion. This process gives a natural finish with the utmost precision and accuracy. The scalp and the follicular area surrounding it are unaffected.
Frequently Asked Questions: