Thread lifting is a minimally-invasive facial rejuvenation procedure that uses fine threads to lift and tighten sagging skin. Thread lifts provides a subtle yet noticeable lift to the face, neck, jawline, and brow, resulting in a more refreshed and youthful appearance.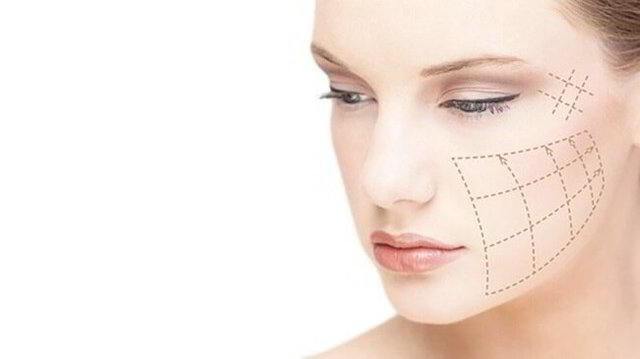 Thread lift is a treatment which is otherwise called the lunch break lift . This is a non-surgical and is an option in contrast to customary surgical face lifts. In a careful cosmetic touch up, drooping skin is lifted with the assistance of threads. Thread lift is created to be insignificantly intrusive and works for ideal outcomes totally free skin all over – cheek lift , jaw contouring and neck strech. This is viewed as better than the conventional treatment since it upgrades collagen creation in your skin and henceforth works all the more successfully and rapidly. It joins no hazard. Competitors appropriate for a string lift can be between the age of 20 – 70 years of age. Presently a-days, individuals are thinking about thread lifts in early age too for restorative medications like brow lift to get an exact shape.
Thread lift is a methodology which includes hoisting various areas of the face utilizing unique strings without making surgical entry points similarly as with a great cosmetic touch up. Patients with mellow to direct listing of facial tissues, for the most part those in their mid-thirties to sixties are appropriate competitors fit for this technique. Thread lift is normally performed utilizing a topical anesthetic cream. Recuperation is commonly snappy. There are two principle sorts of threads or sutures utilized: smooth or suspension strings which should be moored to a steady structure of the face or scalp and free skimming cogged or thorned strings which don't should be suspended so as to hold the lift.
Mono and twin screw threads are for skin tightening preferred in younger age as well as cog threads are for tightening as well as lifting the sagging skin and preferred in later ages.
There are no symptoms aside from mellow uneasiness and little entry points, which may vanish in scarcely any hours. Odds of wounding and gentle growing are there similarly as with some other corrective aesthetic procedures however may not keep going for over hardly any days. Try not to take any ibuprofen or mitigating prescriptions for barely any prior days medical procedure, as this may add to a more intense bleeding for some time. Mending might be deferred in smokers. Understanding with uncontrolled diabetes may require a course of oral anti-biotics to forestall odds of disease.
We commit results and prove them right